For many people, the RV lifestyle is their favorite way to travel. It's a great way to see the country with family and friends while having all the comforts of home with you on the road. But one of the first  big decisions RVers have to make is whether to buy a new RV or a used one. There are pros and cons to both options, so Zoomers RV believes it is important to weigh your options carefully before making a decision. Here's a look at some of the key factors to consider.
Price
Purchasing a brand-new RV can be expensive. However, some dealers will offer discounts if they have overstocked models or if they are trying to move certain models faster than others. In addition, financing options are often available when buying a new RV, which makes it easier for many people to purchase their dream rig.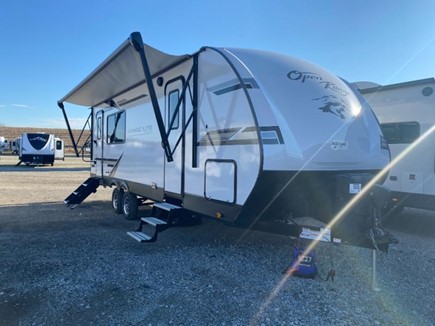 One of the biggest advantages of buying a used RV is that you can save a lot of money. RVs are a significant investment, so if you're able to find a used one that's in good condition, you can save thousands of dollars off the price of a new one. Older models can often be found at significant discounts compared with their newer counterparts.. Just be sure to have a qualified mechanic inspect the RV before you buy it to make sure there are no hidden problems that could end up costing you more in the long run.  Also keep in mind that although financing may still be an option for some used RVs depending on their age/condition/etc., it might not always be offered by lenders like it would for something brand-new straight from the dealership lot.
Warranty Coverage
One downside of buying a used RV, however, is that it likely won't have any warranty coverage left. RVs are complex machines with lots of moving parts, so having a warranty can give you peace of mind on the road knowing that you'll be covered if something breaks down. You also won't have to worry about any potential maintenance or repair issues since everything will be brand-new and under warranty from the manufacturer. If you do decide to buy a used RV, be sure to factor in the cost of any repairs or maintenance that may come up.
Features and Amenities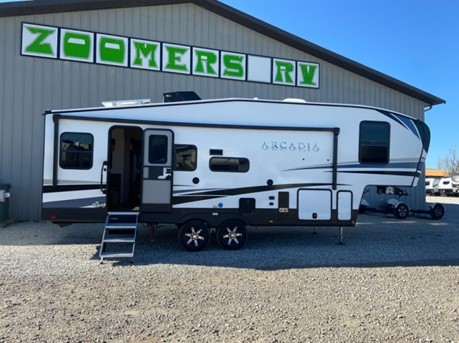 When it comes to buying a new RV, the major advantage is that you'll know exactly what you're getting. Newer RVs will have the latest and greatest technology and creature comforts.You can pick out all the features and amenities that appeal to you and customize your RV to meet your specific needs. When it comes to features and amenities,  If you're looking for the newest and best that the RV world has to offer, buying new is probably your best bet. However, if you don't need all the bells and whistles, you can find perfectly good used RVs that will serve your needs just fine.
Depreciation
A final cost-related consideration is depreciation. RVs depreciate quickly, so if you buy new, you can expect your vehicle to lose a significant amount of value as soon as you drive it off the lot. So if you decide to sell it after just a few years of ownership, don't expect to get back what you originally paid for it. With a used RV, however, you'll likely pay less up front and won't have to worry about depreciation as much.
Whether you decide to buy new or used depends on your budget and what type of RV experience works best for your lifestyle and preferences. Remember, there's no right or wrong answer when it comes to deciding whether to buy a new or used RV. It all comes down to what's important to you and what you're willing to sacrifice in order to get it. If cost is your primary concern, go with a used RV. If you want all the latest features and amenities, opt for a new one. And if you're somewhere in between, there are plenty of great options available in the used market. Whichever route you choose, happy camping!
At Zoomers RV, we want to ensure you get the perfect RV that fits your budget and needs. Whether you decide to buy a used or new one, our experienced and knowledgeable staff is here to help every step of the way. We have a vast selection of great RVs that range in price, style, size and all other characteristics – you're sure to find something suitable with us! We are passionate about helping all our customers get their dream vehicle and take the time to understand everybody's individual needs. So if you're in the market for an RV, come join us at Zoomers RV for a unique shopping experience that caters just for you. Head over to zoomersrv.com and find your next RV today!