Located in Holly, Michigan, Seven Lakes State Park is a gorgeous destination chock full of activities for the entire family. This park offers a variety of scenery that was once a mix of farms, hills, and forests. There is over 230 acres of water and several miles of shoreline. There is also a dam and a metal detecting area.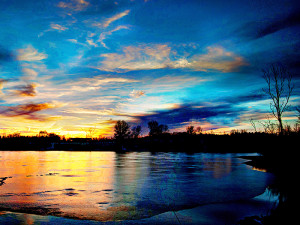 Hiking
A variety of hiking trails is available to visitors, with many being family friendly and accessible to persons with disabilities. According to the Michigan DNR website, "Many of these paths are worn down over the years by the local nature lovers, over six and a half miles of trails are clearly marked as a designated trail system taking visitors beside two lakes, a stream and numerous swamps and low swales. Songbirds, muskrats, beaver, turtles, squirrels, deer, waterfowl, heron and many other species of wildlife call these wet areas home. This trail system is used by hikers, cross country skiers, snowmobilers (when there is four or more inches of snow) and mountain bikers."
Seven Lakes-Dickinson Trail
Trail Length: 0.30 (Miles)
Seven Lakes-Green Trail Loop
Trail Length: 2.10 (Miles)
Seven Lakes-Nature Trail Loop
Trail Length: 0.75 (Miles)
Seven Lakes-Red Trail Loop
Trail Length: 1.80 (Miles)
Fishing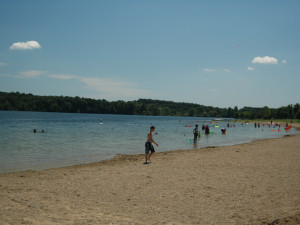 A visit to one of Michigan's famed state parks wouldn't be complete without a fishing excursion. You can rent boats at this park and enjoy fishing for bluegill, bass, pike, tiger muskie and catfish. A fishing pier is accessible for shore fishing.
Metal Detecting
According to the Michigan DRN website, "metal detecting is recognized as a legitimate recreation activity when it is conducted in ways that do not damage natural and cultural resources in Michigan state parks nor violate applicable state statutes…This activity is allowed to take place. Any items found must be reviewed by park staff and may be retained for further investigation. Areas located within the campground are limited to registered campers only."
Interested in learning about our selection of RVs for sale? Our experienced team can help you choose the best option for your needs, walk you through units, and get you on the road for family fun. We can also assist with RV financing, so affording your dream RV is easier than ever.