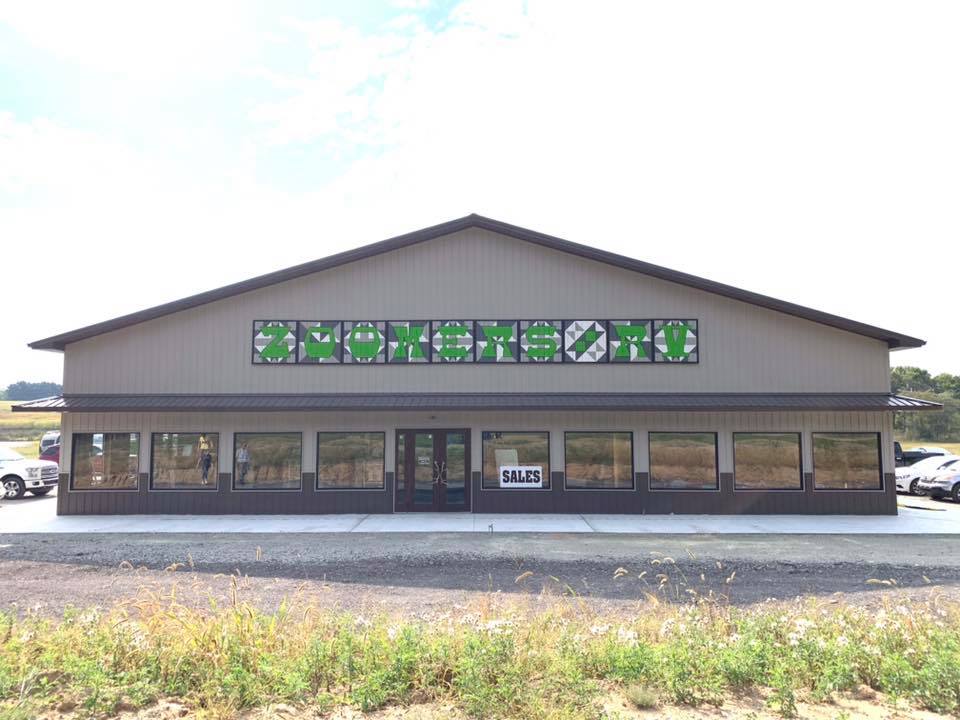 05/05/2020 Marks 15 Years Of Serving YOU! It has been a journey, and YOU have been appreciated every mile marker along the way.
2005: Our first leg of the journey started with us as a dealership called "Trucks Plus." Our motto, "We Sell All the Fun Stuff!!" Trucks Plus focused on Great Customer Service & Unbeatable Pricing!
When Hurricane Katrina Hit August 29th, 2005, our original location, positioned at the HWY 13/15 split on the south side of Manchester, made us an ideal location to pick up Diesel Trucks on the way South to Louisiana. Our hearts were broken by the tragedy that cost the lives and upturned the lives of so many. But we were proud to be able to provide an affordable product that had such a tangible effect on those working to rebuild.
2006: We started selling RVs. We still sold trucks, but we were increasingly falling in love with the RV Industry & RV Lifestyle.
2007-2009: The Recession. Need we say more? It was during this time that we increased our internet presence. We were selling nationwide! At that time Ebay was our platform of choice.
2009: We moved to our new location at 1090 Manchester Avenue Wabash, IN 26992. We switched completely over to RV Sales & Service. We had a 14,000 square foot building and 6 acres of land. At the time we thought we would never use ALL THE SPACE!
2012: We took a fork in the road and pivoted our business fully toward the RV Industry. We donned the name "ZOOMERS RV" and the rest is history!
Actually…It was/is still quite a journey (and one we wouldn't miss for the world!).
2019: Our business increased by more than 800% between 2009 & 2019! We NEEDED MORE SPACE! We purchased a new location at 2503 East State Road 524 Wabash, IN 46992. We are the LARGEST TOY HAULER DEALER IN INDIANA, and have the BIGGEST SERVICE CENTER FOR 200 Miles! We also opened a second location in Lamoni, IA.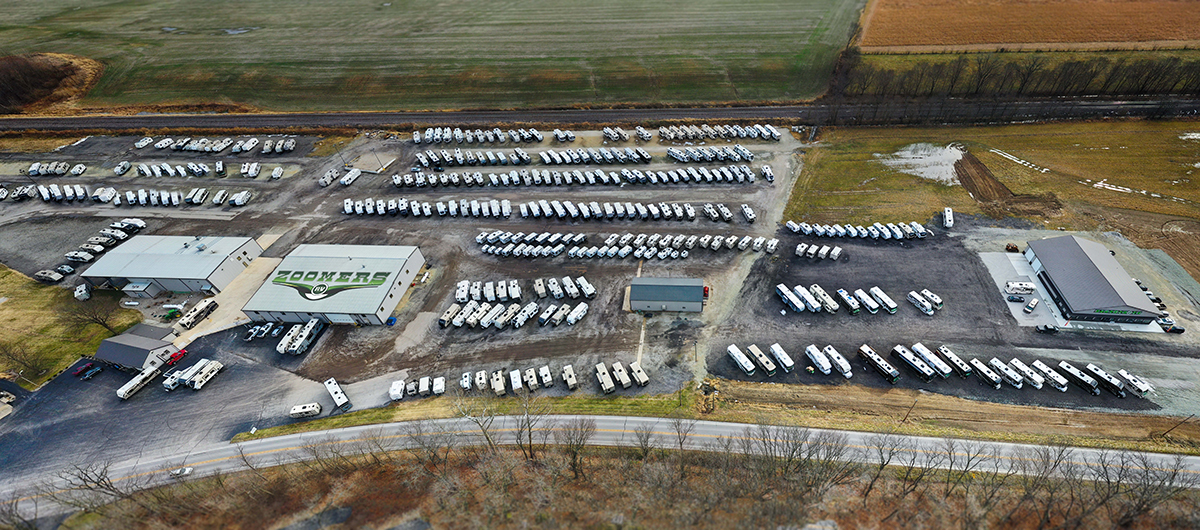 2020: Corona Virus. As an essential business, we were able to keep our doors open, but as a CUSTOMER-FOCUSED BUSINESS, we worked tirelessly to ensure the safety and comfort of everyone who visited ZOOMERS RV. With Ozone Machines, regular cleaning, and following state guidelines, we are able to serve our customers as safely as possible. We are operating under normal business hours and are available to help, but we have a variety of other options for our at-risk or just far away customers – facetime, live video tours, online credit applications, delivery, and more!
No one knows what this journey holds, but we are excited to be doing it with YOU. Thank you to the ZOOMERS FAMILY for making this such a wild and enjoyable ride.