Are you tired of the typical hotel and resort vacations? Do you long for adventure and the freedom to explore new destinations on your own terms? If so, then you might be interested in the rising trend of RV vacations. From families to retirees, more and more people are taking to the road in their recreational vehicles as a way to experience the joys of travel in a unique and exciting way. In this article, we'll explore the reasons many of our customers at Zoomers RV state are behind the rise of RV vacations, popular destinations, tips for planning an RV trip, and the future of RV travel.
The Benefits of RV Travel
One of the most significant benefits of RV travel is the freedom it provides. Unlike traditional vacations that are bound by schedules and itineraries, an RV trip allows you to set your own pace and explore at leisure. You can wake up one morning, decide to extend your stay, and change your route on a whim. Additionally, RV travel is more affordable than other forms of travel, as you don't have to worry about expensive hotel rooms or eating out every day. Cooking your food and traveling with your accommodations is more cost-effective.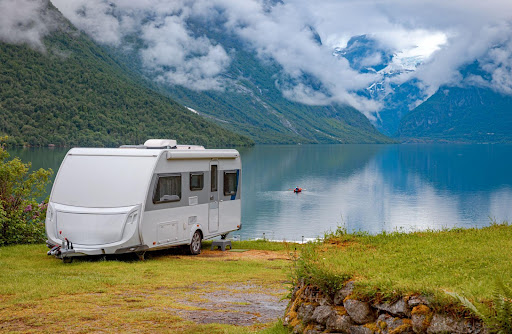 RV travel also offers the opportunity to experience nature in a way that's not possible with other forms of travel. Many RV destinations allow you to park your vehicle within nature parks. Being able to park right next to mountains, beaches, forests, or lakes is truly a unique way to experience nature. You can start your day with a hike, take a boat out to fish, have a picnic with your family, or simply relax with the sights and sounds of nature.
One of the most significant benefits of RV vacations, however, is the quality time that it provides for families and friends. With busy schedules, it's often challenging to spend meaningful time together without interruptions. RV travel can offer an opportunity for families to bond as they explore new places and create memories. Whether sitting around a campfire, playing board games, or enjoying outdoor activities, RV travel provides the perfect backdrop for quality family time. It's an opportunity for friends to catch up with each other's lives, relax, and take a break from their busy work schedules. RV vacations can be a chance to disconnect from technology and work-related stress, giving everyone a chance to recharge and reconnect.
Popular RV Destinations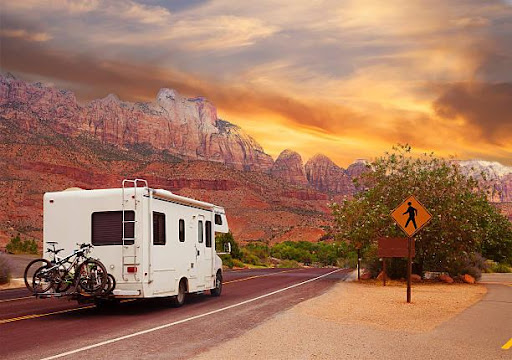 From national parks to scenic road trips, there are countless destinations across the United States that are perfect for RV travel. Popular national parks include Yellowstone, Yosemite, and Acadia. RV parks are now popping up in remote destinations with spectacular views such as Happy Travelo where guests can relax by the side of a lake, fish, and grill with friends & family under the clear sky.
Another popular destination for RV vacations is Route 66. The famous highway spans over 2,400 miles, stretching from Chicago, Illinois, to Santa Monica, California, offering scenery from quirky roadside attractions to picturesque small towns. Other routes like the Pacific Coast Highway, Blue Ridge Parkway, and the Big Sur coastline offer breathtaking views, stunning wineries, restaurants, and much more. The options are endless.
The Future of RV Travel
The popularity of RV vacations is only increasing, as more people are looking for safe and alternative ways to travel. According to a recent study by the RV Industry Association, nearly 11 million households in the United States own an RV, with millions more renting and exploring the experience. Furthermore, advancements in technology are making RV life more convenient and comfortable. Solar power, tool storage, mobile apps for maintenance,  Airbnb parking spots,  and having WiFi access; these technological advancements are transforming the world for RV enthusiasts.
Conclusion
RV vacations offer a way to experience travel in a new, unique way. The freedom, affordability, and connection to nature that RV travel provides are unmatched. With more and more Americans turning to RV vacations, it's clear that this trend is here to stay. If you're considering an RV vacation, do your research, speak with the experts at Zoomers RV, and prepare to experience a new kind of travel. We hope this article gave you valuable insights and inspired you to explore new adventures on the road.