Spring is here, which means it's the perfect time to start planning your RV adventures. Many people dream of owning an RV, but finding the right one can be a challenge. With so many options on the market, it can be overwhelming to choose which one is the right fit. However, there are many reasons why spring is the best time to shop for an RV. Here are a few reasons why you should start shopping for a new RV now.
Deals and Incentives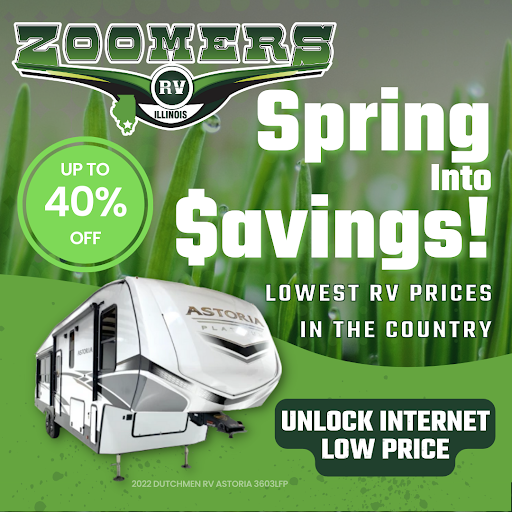 Spring is a competitive time for RV dealerships, as they look to clear out the old inventory and make room for new models. This means that dealerships are more likely to offer deals and incentives to potential buyers. Buying an RV in the spring can save you thousands of dollars, as dealerships may offer discounts, free upgrades, or special financing rates. Take Zoomers RV for instance, they are discounting all their remaining 2022 Models by as much as 40%. You'll be able to save thousands of dollars on a brand new RV purchase, and they will deliver your new RV anywhere in the country.
Ideal Time for Purchase
Spring is the perfect time to purchase an RV because it's right before the busy camping season begins. This means that you can take your time to find the best RV for your needs without feeling rushed. Additionally, RV dealerships have more inventory during spring, which means that you have more options to choose from, increasing the likelihood of finding the perfect fit for you and your family.
Upcoming RV Trips Season
The late spring and early summer is the best time to embark on an RV trip, so purchasing an RV in the spring means that you'll be ready to hit the road when the weather is perfect. During this period, the weather is mild and the days are long, making it the perfect time for you to hit the open road and enjoy outdoor adventures with your friends and family. Whether you're looking to explore national parks, visit relatives, or simply enjoy some quality time with Mother Nature, having your own RV ensures you get to enjoy the adventure comfortably. Just imagine taking a cross-country RV trip down the coast of California across the country on Route 66. You'll see some of the country's most amazing and scenic spots while making lifetime memories in the process.
RV Shows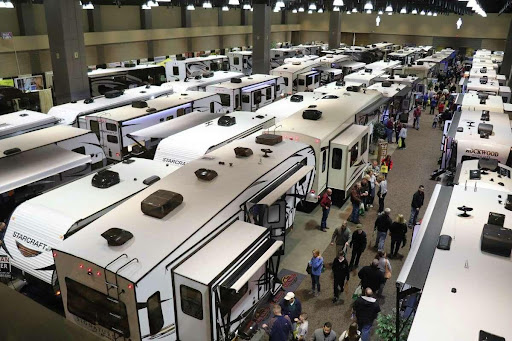 The spring season isn't just about warmer weather and flowers blooming, it's also the perfect time for RV shows. These shows are a great opportunity to meet new people, learn from experts, see the latest models on the market, and most importantly, have fun. RV shows offer an unmatched experience where you can shop around, compare models, and try out new features. Whether you're a seasoned RV enthusiast or just getting started, these shows offer something for everyone. Plus, with so many different models to choose from, you can rest assured that you'll find the perfect RV for your needs.
Final Thoughts
Spring is the perfect time of year to shop for a new RV. Not only are dealerships more willing to offer deals and incentives, but the larger selection of available options also makes it easier to find one that perfectly fits your needs. Purchasing during the spring also provides buyers with the luxury of more time to make an informed decision before the camping season gets too busy. For those who want to be fully prepared, RV shows are a great source of information for making the right purchase.
Ready to hit the open road? Don't wait! Now is the time to make your RV dreams a reality. With Zoomers RV, you can choose from a selection of high-quality RVs and save big. Whether your travels are short or long, cross-country or abroad, an RV offers the flexibility and freedom to explore unique places in style. And now, the process of purchasing an RV has never been easier. With incredible customer service and unbeatable prices, Zoomers RV is the premier source for all your recreational vehicle needs. So don't wait any longer, take advantage of their  great spring promotion and pick up an RV today! Head to the nearest Zoomers RV location now and save big!